~ Some links will open a new window ~
Welcome to my website.
If you would like to link to my site, please feel free to do so. You may grab one of my banners here.

What's New
Enjoy your walk through my garden and don't forget to sign My GuestBook. If there's anything you'd like to see on this site sign the guestbook and let me know. Toodles!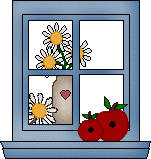 Secret Pages
Secret pages have been added to my site. These pages are hidden within this site so be sure to look everywhere. They can contain different things from stories to poems to pictures. There are currently 2 secret pages for you to find. Each page has a link to my e-mail address. When you discover one, click on the link and e-mail me to let me know which page or pages you found. Keep checking back to see if more pages have been added.
After you've had a look around, please sign my guestbook and let me know what you think of my garden.